Occupancy and Queue Optimisation Solution

The Challenge

Safe work solutions are needed to assist companies to quickly adapt to the many challenges posed by the COVID-19 pandemic, while causing the least disruption.As creating a safe environment for customers and staff is a priority, the challenges include: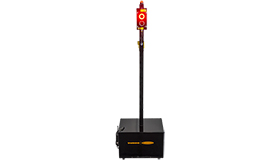 occupancy monitoring - assist customers queuing outside shops
confined spaces – control the number of people entering areas, that now require a reduced occupancy e.g. toilets, washrooms, cloakrooms
stairwell solutions – to maintain social distancing on stairs
We have created solutions to address each of these unique challenges. Let us help you create a safe environment.
Occupancy monitoring Solution
Our simple plug and play package allows you to create a safe environment whilst minimising queueing. This can remove the negative impressions customers may have when seeing an excessive queue, and improve the overall customer experience.
The package requires no installation, and is battery powered giving you flexibility on where to locate the unit. To recharge the batteries simply plug the unit in at close of business, ready for use the following day.
Our lights are readily understood by customers, as they are similar to traffic lights. The reliable package is ideal for SMEs to monitor occupancy and maintain a safe environment.
Our solutions are scalable and can be automated for larger premises. Support social distancing, maximise your throughput and let us help to create a safe environment.
Solution for confined spaces
To maintain a safe environment, multi-occupancy spaces now need to be monitored.
Our package enhances the occupancy monitoring station with two sensors to allow control of the occupancy in confined spaces. The sequence in which the sensors are triggered determines the direction of travel and increases or decreases the count accordingly.
Using domed indicators increases all round visibility, with the indicator remaining green until maximum occupancy is reached, at which point it turns red. Once the count is reduced by someone leaving the space, the indicator returns to green. The maximum number of occupants can be set to between 1 and 9 people using the rotary dial on the station.
Social distancing on one-way stairs
While maintaining social distancing on staircases can be difficult, we can assist with this challenge.
Our solution enhances the occupancy monitoring station with a sensor on a rotating bracket. The sensor rotates 270 degrees to allow flexibility in positioning the station (functions easily from either side of the stairs)
The sensor is positioned to detect a person on the stairs. Once they have passed the station the domed indicator light changes from green to red.
It remains on red for an adjustable time period (between 1 to 15 seconds as required) before returning to green, signalling that the next person may use the stairs.
Solution for Common Area Cleaning
To ensure the health and safety of your staff, breakrooms and other common areas need to be cleaned and sanitized thoroughly and frequently. As these areas are used by many people, cleaning during the workday is often haphazard and sporadic. This solution ensures regular cleaning and collects data for reporting purposes.
Further information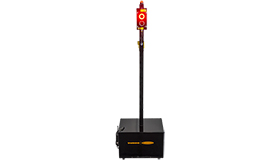 Technology Advantages
Self-contained unit
No Installation
Able to change with guidelines
Cost effective solution
Minimise disruption
Customisable options for all business sizes
The Cordless kit for shop entrances
Remote controlled self-contained unit
Maximise your occupancy
Minimise customer disruption
Plug and Play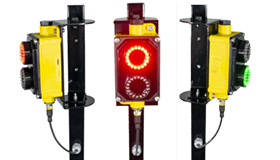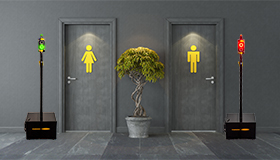 Occupancy Monitoring in Confined Spaces
Maximise your occupancy
Domed indicators increase all round visibility
Adjustable maximum occupancy
Fully Automatic
Social distancing on one-way stairs
Variable timing

Rotatable head for optimal positioning

Encourage social distancing on stairs

Domed indicators increase all round visibility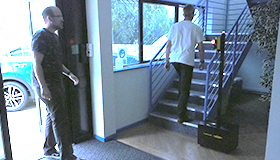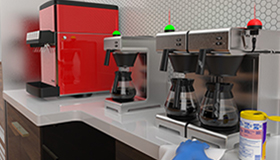 Solution for Common Area Cleaning
Bright indicators alert staff when cleaning is required

Two-way wireless communication for verified cleaning schedules

Touch-free buttons eliminate possible points of contamination

Collected data can be used for reporting and to ensure compliance