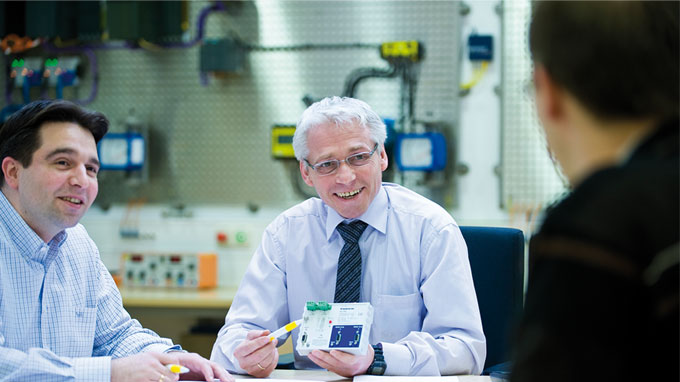 Training
Turck Banner has long been a supplier of engineered solutions for all application challenges, and our training is here to help you get the most out of your automation solutions. To inquire about training, please click Contact and we can schedule a training from the modules below or customized training to help with your specific needs. Our training is proof that for single-source, innovative solutions that help fulfill the promise of the fully integrated automation environment, Turck Banner works.
Training:
Connectivity- Using cable portfolios and connector key chains, this training covers the basics of cable jackets and materials, what connectors to use when and for what environments, etc. The connector key chains highlight the differences between front and rear mount receptacles in the M8, M12, ½", and 7/8" sizes as well as the keyways, where each type is used, voltage and environmental ratings. Turck Banner part numbers are discussed throughout the entire module.
PACTware Labs – Offline (without hardware) and online (with hardware) training labs showing the configuration and planning tool.
RFID – Discussion of RFID technology , what it is, where it is used, and the difference between HF and UHF. How to determine the sensing range that is necessary, which products to choose to make it work, which products and protocols are supported, as well as application examples are also discussed. This can either be done as a technology based discussion or a product based discussion.
Point to Absolute Sensing – This training covers the basic information of inductive, capacitive, linear and rotary sensing but centers around the technology used rather than specific products. It mirrors the industry trend of moving from point (discrete) sensing to absolute (continuous) sensing.
CoDeSys Labs- Offline (no hardware) and online (with hardware) step by step basic programming showing CoDesys as a manufacturer independent, multi-lingual tool.
Webinars ( items)
Your search did not match