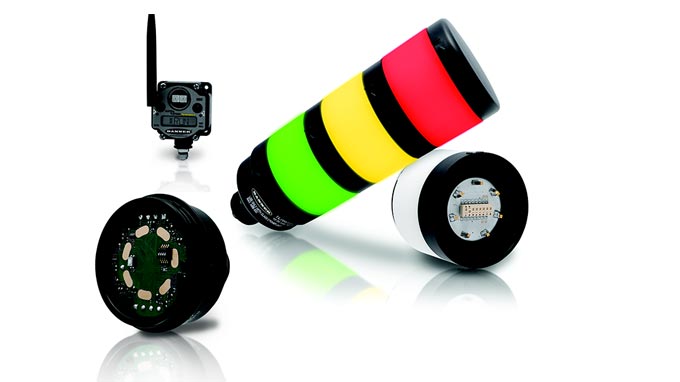 TL70 Modular Tower Light
A bigger, brighter tower light indicator is available as modular segments or pre-assembled with the flexibility to customize as needed and change positions in the field.
Big and bright 70 mm tower lights have two banks of LEDs.
Rugged, water-resistant IP65 housing with UV stabilized material.
Customize lights for your application by selecting solid ON or flashing for each light segment.
Color segments available in one-color, two-color, and three-color models.
Adjustable 92 dB or 101 dB alarm audible modules are available, each with four DIP-switch selectable tones: pulsed, chirp, siren or continuous.
An available multi-tone audible module supporting up to four different tones in a single segment enables the use of multiple tones with multiple inputs, users can setup unique alarms to correspond to different alerts and machine status conditions.
Supports up to six one-color segments, up to five one-color segments plus one audible module, or one multicolor segment and a single one-color or audible module in one device.
Indicator segments appear gray when off to eliminate false indication from ambient light.
Match your machine with a choice of black or gray housing.
User friendly with just a few easy steps to complete installation.